Air Conditioning Ductless

Duct Cleaning

Maintenance
Expert Residential & Commercial AC Repair Installation Services from Coral Springs to Coral Gables & More!
When you're relaxing in a cool home on a hot summer day, you're enjoying one of the great comforts of contemporary life. When you need a new air conditioner or help with your existing AC system, you can depend on the experienced HVAC contractors at Cool Running Air to take care of your home and family. Founded in 2011, we provide all the AC repair and installation services you need to keep your home or small business comfortable in Hialeah, FL and surrounding areas.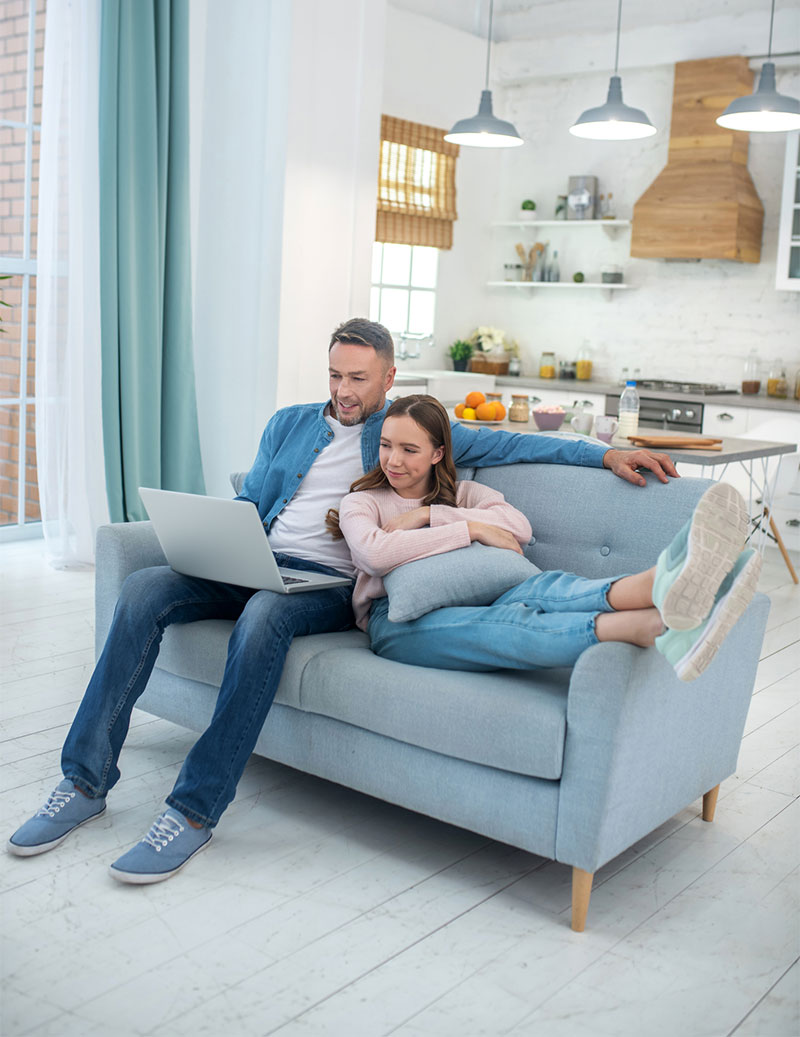 Choose Cool Running Air: South Florida's Premier HVAC Contractor
Whether you need a new air conditioning installation or an emergency AC repair, you can depend on our team. Customers in South Florida choose us because:
Bilingual, English & Spanish
Financing options available
Mitsubishi Diamond Contractor
HVAC Services for South Florida's Home and Small Business Owners
Cool Running Air specializes in providing residential and
commercial HVAC
services to home and small business owners in South Florida. Our AC technicians perform:
Residential air conditioning repair, installations, replacements, and maintenance
Commercial HVAC and refrigeration services (25 tons and below)
Indoor air quality products, HVAC scenting and duct cleaning service
Ductless air conditioning installations, replacements, repairs and maintenance
Heat pump repairs, installations, replacements, and maintenance
24-hour emergency AC repair service, including holidays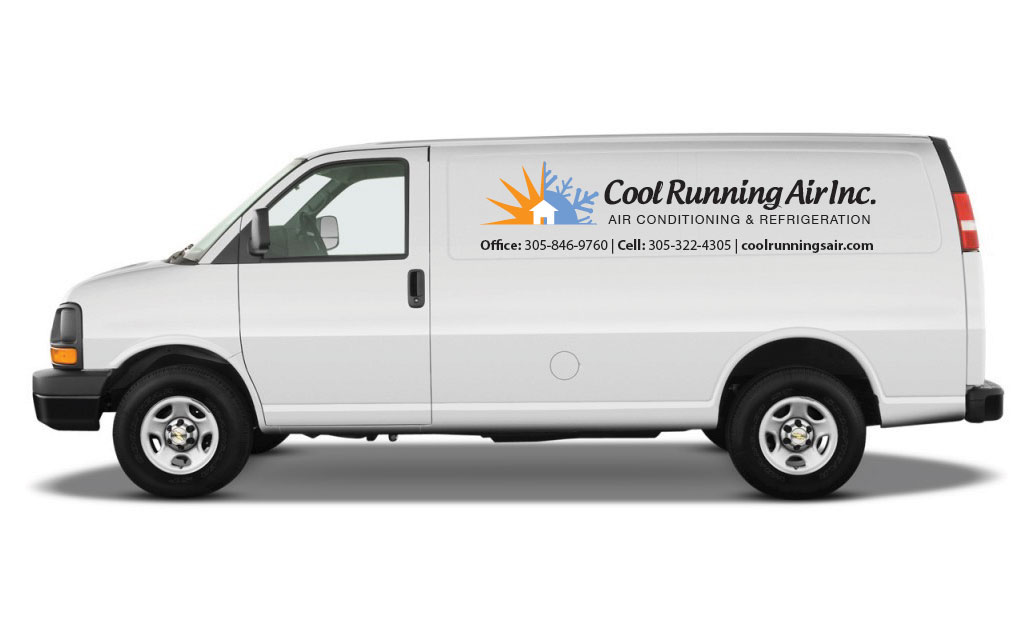 Residential Air Conditioning and Heating Services
You depend on your air conditioner to help you stay cool all summer long, and you should be able to rely on the people who take care of it. Cool Running Air services all makes and models of air conditioners and heat pumps. No matter what you have, we can help.
We also install a wide range of new ac systems
suitable for any home and budget.
Are you ready to maximize your energy efficiency and comfort? Cool Running Air carries and installs ductless air conditioners, which use the latest HVAC technology to deliver unparalleled efficiency in a compact and unobtrusive package. As a Mitsubishi Diamond Contractor, we also have the skills and experience needed to repair your existing ductless air conditioning system.
Indoor Air Quality Products and Duct Cleaning Service
Our mission is to keep you healthy and comfortable at home in Hialeah, FL and surrounding areas. That's why we install a full range of indoor air quality products, including air cleaners, purifiers, dehumidifiers and energy recovery ventilators. We also perform professional duct cleaning service.
If you need a new heat pump installation or your current system repaired, trust our team to perform a high-quality job. We have the knowledge and skill to make sure your heat pump operates at maximum efficiency, saving you energy and money.
Commercial HVAC and Refrigeration Services
Many small businesses in South Florida depend on HVAC refrigeration systems to keep employees and customers comfortable. If you need maintenance or repairs for your existing HVAC or refrigeration systems, we'll get the job done quickly to get you back up and running as soon as possible. If you need to make an upgrade or get a new system for a new location, our commercial HVAC and refrigeration team can help. We also specialize in commercial IAQ, duct cleaning, HVAC scenting, dedicated circuits and custom sheet metal fabrication.
To schedule service in Boca Raton, Coral Gables, Coral Springs, Fort Lauderdale, Hialeah, Hollywood, Miami Beach, Miami, Palm Beach, Pompano Beach, Wellington, Weston or the surrounding areas in South Florida, contact Cool Running Air today.
Read Our Latest Google Reviews
60 reviews on
Great customer service and knowledgeable and friendly technician. James. I had an ac emergency today while Miami was in a heat advisory. Called them and just a couple of hours later James was here to diagnose, fix the issue and cool down my home again. Janet was great on the phone, dispatching the tech and keeping me advised of estimate arrival time and to let me know when the driver was on his way. And all of this was for a first time customer on a Saturday!!! They were responsive, fair and honest and I would be happy to recommend them to anyone. If you're having ac issues.... And you're reading this.... Look no further.
Mercedes Mschado
2023-07-09
This is my 2nd time using Cool Running. The experience & comfort level with this company as well as with their employees have been beyond expectations. Great job, professionalism & most of all honesty as to what is needed to be done. Very straight forward, no hiddened fees or doubts as to what may be wrong. One of a kind company in honesty!
David Gonzalez
2023-07-06
First Class service. Got both of my units serviced and performed preventive maintenance. Maintenance matters! Highly recommend.
Rolando Chavez
2023-04-29
Technician Jose Perez was on time and was professional. He cleaned the drain pipe that was clogged. I would recommend Cool Running Air to anyone having AC problems.
Rosario Galvis
2023-04-28
I was extremely happy with my installation. The company has great customer service, and the technicians were punctual to my house. They worked in a precise and timely manner and got the work done. I will def recommend this company to anyone who is in need of AC services. Competitive pricing and financing is also available so it is very convenient.
Ingrid Jimenez
2023-03-30
I am happy with their services because they are accurate & honest on diagnostic and they performed their job on a fast paced, clean & organized manner. I call them for almost any repair around my house, to me they are great.
I cannot recommend Cool Running Air enough! They were professional, competent and above all else, kind! Thank you so much for the great service, I will definitely be passing along your information!
We cannot thank Jose our repair technician enough! This gentleman deserves the recognition for his knowledge, communication and efficiency. His attention to detail was remarkable as was his service. We are eternally grateful to Jose and the Cool Runnings team. Thank you for making our experience worthy of a review!



Areas of Hialeah, FL We Serve:

33002, 33010, 33011, 33012, 33013, 33014, 33016, 33018, 33142, 33147
Find Us Here:
Business Information:
Cool Running Air
2125 W 76 Street, Hialeah, Fl 33016
786-661-3689